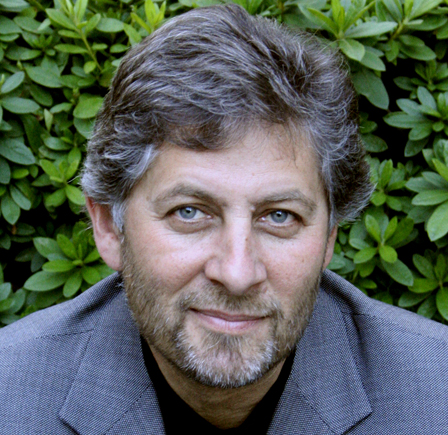 FAIA, HFKIA, HRAIC, HAIA, HJIA
Master of Architecture, University of Pennsylvania
B.A., Environmental Design & Psychology, UB, University of Buffalo
Clark Manus, FAIA, is the Founding Principal of Heller Manus Architects, the 87th President of the American Institute of Architects (AIA) and former Oakland Planning Commissioner. The convergence of these leadership roles demonstrates Clark's stature in design, practice, civic engagement, and architecture. Over Clark's more than 40-year career, he has had a profound influence on the character of San Francisco and Oakland's built environment. His experience encompasses a wide range of new and reconstruction projects including resi­dential, commercial, hospitality, civic, rehabilitation/adaptive re-use, performance facilities, retail, and urban design plans in the San Francisco Bay Area and China. Clark is recognized for his expertise in complex urban, mixed-use buildings and master planning projects, especially in difficult approval environments. The collaboration with Ron Klemencic of MKA, they pioneered the performance-based structural design for high-rise residential towers in a high seismic zone. Both Clark and HM have received numerous honors and awards.
As the AIA's 87th President, Clark was the voice of the AIA. He led initiatives on healthy, sustainable and resilient communities, including disaster planning and energy efficiency. Experiencing increased globalization, Clark led the inaugural AIA foreign trade mission to India with the U.S. Department of Commerce, to promote opportunities abroad for AIA members, as well as expanding collaboration with foreign professional organizations. Clark's AIA leadership strengthened alliances with the United States Green Building Council (USGBC), the Council on Tall Buildings and Urban Habitat (CTBUH), the Urban Land Institute (ULI) and Clinton Global Initiative (CGI).
Following the 1989 earthquake, Clark became a key advisor to Mayor Agnos, subsequently, chairing successive Mayoral Citizen Advisory Committees (CAC) over two decades, and emerging as a civic leader that began with orchestrating the catalytic Embarcadero Design Assessment Team (DAT). The DAT precipitated the removal of the damaged Embarcadero Freeway in 1992, thereby enabling the reclamation and transformation of the Central Embarcadero, and setting the stage for the visionary Transbay area plan that enabled the rebirth of Downtown, the Rincon Hill neighborhood, and the adjacent Transbay residential and transit district. As a vocal activist for resilient communities, public interest design and urban advocacy issues affecting policies and planning, he has served on many boards that benefited the urban fabric in the San Francisco Bay Area. He continues to share his knowl­edge and vision as a leader, a keynote speaker, and as an urban design critic.
Professional Organizations
Former Oakland Planning Commissioner
American Institute of Architects (AIA), 87th President
Architecture for Humanity, Board of Directors
SF Friends of City Planning, Treasurer
San Francisco Transbay CAC, Chair
AIA Haiti Regional Plan Advisory, Chair
Mayor's Ocean Beach Vision Council, Director